BitDeer And Riot Face Off In Texas Mining Battle
March 26, 2023
BitDeer, a leading computing power-sharing platform that provides global users with mining services, recently released new financial information about its operations in a filing related to its ongoing SPAC deal in the United States. The report revealed that the company had 522 megawatts (MW) of mining capacity in use across the U.S. and Norway as of June 2022, powering 4.2 EH/s and 6.3EH/s in proprietary mining and hosting hashrate, respectively.
BitDeer, a subsidiary of former Bitmain co-founder Jihan Wu, disclosed that it developed capacity of the Texas site to 562 MW in the end of 2022, according to BlocksBridge. As of Jun'22, it powered 4.2 EH/s and 6.3EH/s in proprietary mining and hosting hashrate; it made $75…

— Wu Blockchain (@WuBlockchain) March 26, 2023
Challenging Riot's Dominance
According to an investor presentation, BitDeer's operational capacity as of September 2021 was 280 MW. The company's growth since then has been driven by the construction of a site in Rockdale, Texas, which has become its largest site. The company's operational capacity in Texas reached 386 MW as of June 2022, and it had increased the developed capacity of the Texas site to 562 MW by the end of the year.
BitDeer's build-out in Rockdale makes it a major rival to Riot, another leading player in the Bitcoin mining industry that claims to currently have 700 MW in developed capacity in the same Texas city. The competition between the two is rising, according to revenue diversification breakdowns compiled by TheMinerMag.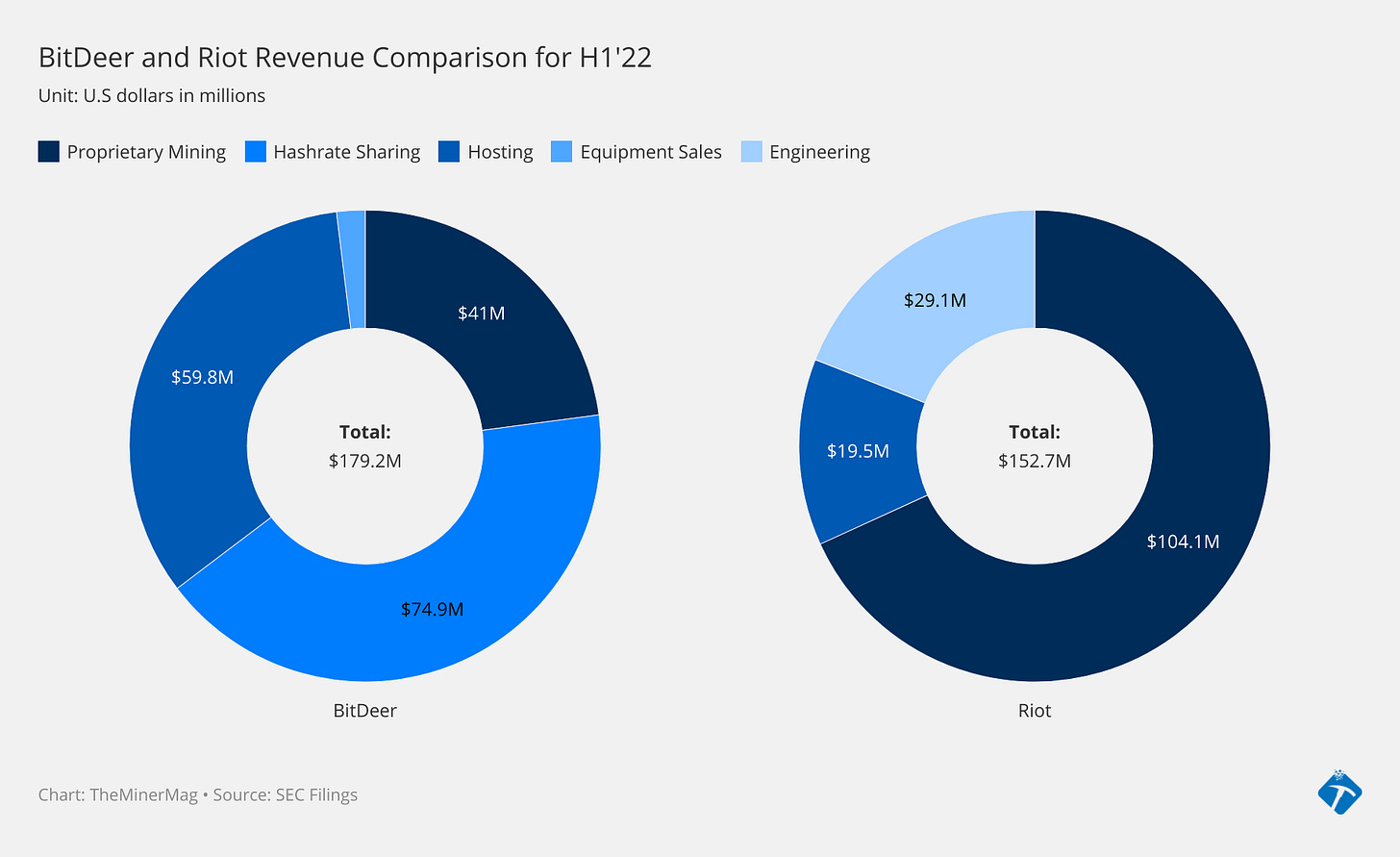 BitDeer's Diversified Business Model
BitDeer's diversified business models are powered by half a gigawatt capacity across its three major segments: Proprietary Mining, Hashrate Sharing, and Hosting. Despite generating much less revenue from proprietary mining than Riot, BitDeer made $75 million through Hashrate Sharing, which involves selling cloud mining contracts utilizing its own hashrate.
In 2022, due to the decreasing value of Bitcoin, BitDeer's three main business models contributed more equally to the company's revenue than in previous years. Specifically, the Hosting segment saw significant growth, with revenue increasing from $26 million in the previous fiscal year to $60 million in the first half of 2022 alone.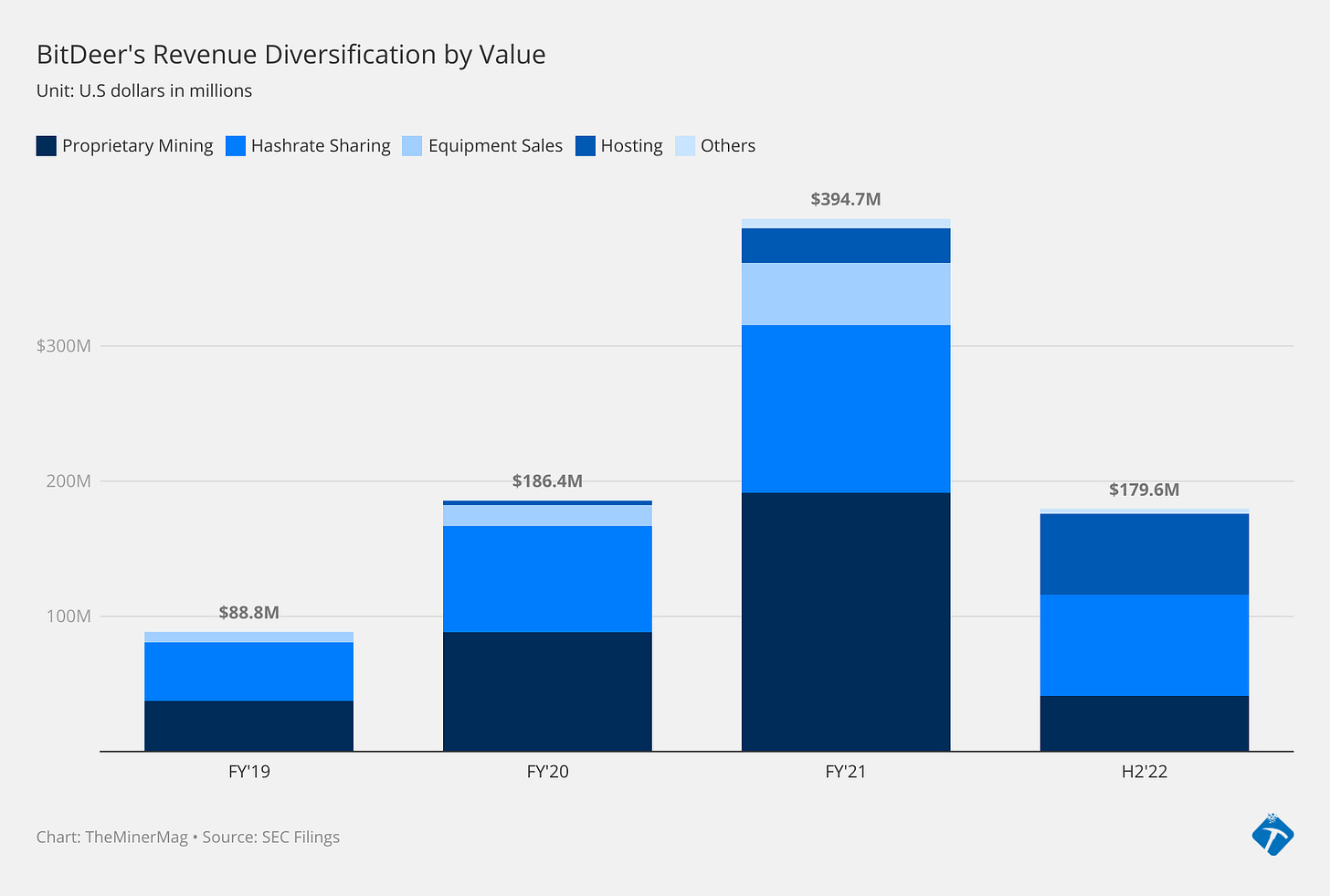 Texas is the largest mining hub in North America, with about two gigawatts of operating capacity as of Q4 based on data disclosed by 20 publicly listed mining companies, according to an updated mining power distribution map by TheMinerMag. Despite industry headwinds, Bitcoin mining continues to boom in Texas, as noted by Reuters.